THE DREAM TEAM
Help make DTI happen
SERVE ON TEAM
HELP MAKE DTI HAPPEN
It takes 100's of volunteers to make DTI happen, whether that's security, production, host, first aid or many different teams. We'd love you to join the dream team.
All team tickets are completely free and include a camping space, and 3 meals a day!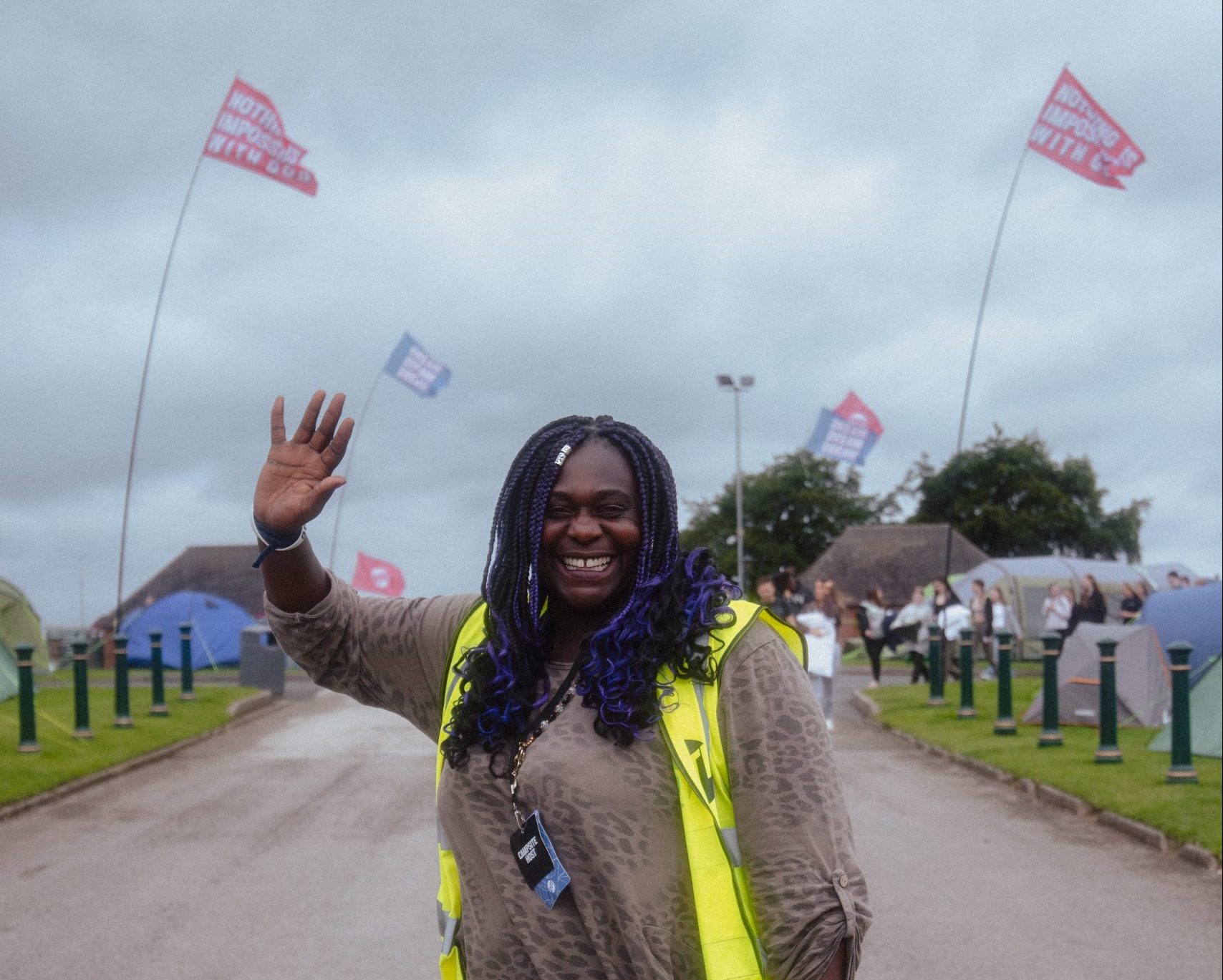 Teams FAQ
Will I have to pay for a ticket if I serve?
Good news, by being part of the Dream team you will receive a free event pass which means you can get along to the gathering when you're not serving.
Is there an age limit to serve at DTI?
You will need to be 18+ to serve on team at DTI.
Will food be provided for all teams throughout DTI?
Yes! You are the Dream team and so we want to make sure you're well fed. Breakfast, lunch and dinner will be provided for all teams throughout the week. We can cater for the following Dietary Requirements: Vegetarian, Vegan, Gluten Free and Dairy Free.
Will I have to arrange my own accomodation for DTI?
Yes! Everyone loves camping! You will need to bring a tent or a caravan and camp in the team camping area. If camping isn't your thing, you can arrange to stay off site.
How do I apply for a DBS if my team requires one?
DTI takes safeguarding super seriously. If you are serving on a team that requires a DBS check, you will receive an automated email asking you to apply when you complete your team application. Until your DBS comes back, we won't be able to let you know if you have been accepted onto the team. If you already have an Enhanced DBS and are on the Update Service you will need to provide evidence of your current certificate. Details of how to do this will be included in the automatic DBS application email.
How do I apply?
We'd love you to join the Dream team.  You will need to register by clicking here. Once you have registered, you can log in to your account and book a ticket. When booking your ticket select the option to serve on team, and then select the team you would like to apply for. All team places are free and the payment for your ticket will not be taken from you.  Please note that each team has a limited number of spaces so we cannot guarantee that you will get your first choice of team. Please also be aware that processing team applications may take up to 4-6 weeks.
Below is a summary of each of the teams that you can apply to join. Please take a look before filling in your application to work out which team you would like to apply for.
When do I need to arrive?
Each team's arrival times are slightly different. Please check the team guide to see each teams arrival times.
EXHIBIT WITH US
We're excited to launch The Station! A space for young people to be equipped and resourced.
If you're interested in exhibiting with us, click on the link to find out more.