SUMMER 2022
30 July - 04 August 2022 / Stafford Showground
SUMMER 2022
NEW HOME, MORE SPACE
This summer we're gathering young people from churches and youth organisations everywhere. We'll be worshipping together, hearing from the Bible and spending time in God's presence across 5 nights! DTI will start with an evening meeting on Saturday 30 July and we'll finish at 11:30pm on Wednesday 03 August. We'll all head home on Thursday morning, 04 August.
We'd love to invite you to come and join us on this adventure!
Bringing your youth group to DTI for the first time?
We think you're going to love DTI. So, we're giving away a free youth leader ticket to every group that is coming to DTI for the first time.
Just use code DREAM2022 at checkout.
PRICE LIST
Earlybird deadlines
We think you'll love DTI, so we're giving away a free youth leader ticket with every group that hasn't been to DTI before. Use code "DREAM2022" at checkout.
WHAT HAPPENS AT DTI?
DTI is about inspiring and equipping young people to love God, love others and change the world. At DTI, the local church gathers together as one. We come together as family to worship Jesus, hear some great teaching from the Bible and spend loads of time learning how to pray for each other and hanging out in God's presence.
There's also a jam packed schedule of football tournaments, open mic nights, music venues, seminars and coffee shops to keep you busy.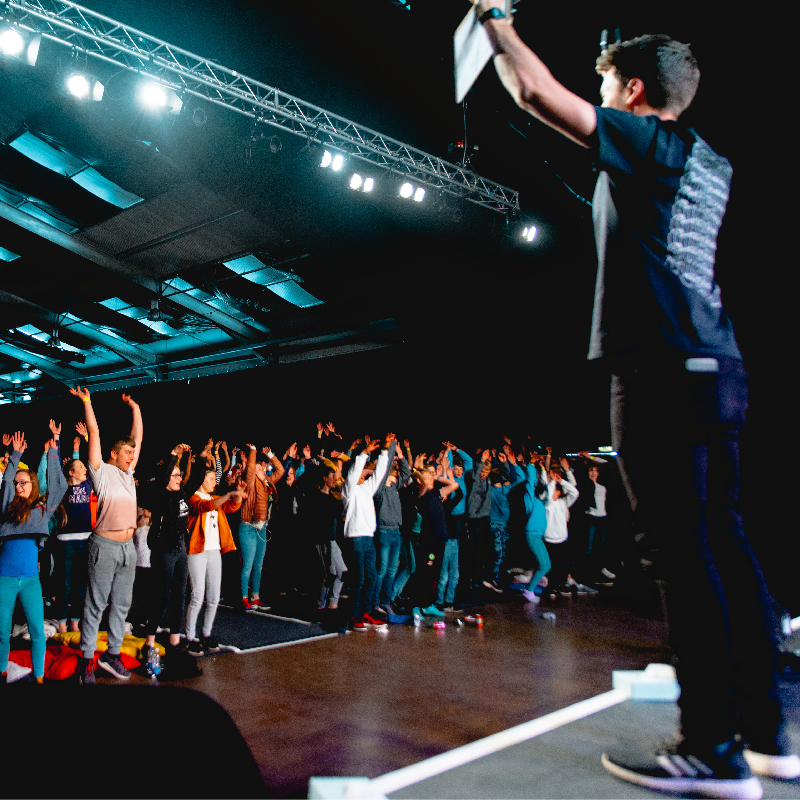 Main Meetings.
Every morning and evening we'll come together to worship God, hear some great teaching from the Bible and spend loads of time learning how to pray for each other and hanging out in God's presence.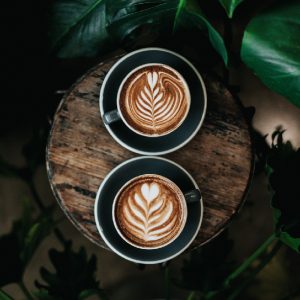 Venues.
Whether you're in need of a caffeine hit or just a chocolate brownie, we've got you covered. During the day there are café's to catch up with friends or play a board game, at night they turn in to live venues, with everything from DTI entertainment, to singer/songwriters or something a bit more vibey to dance to.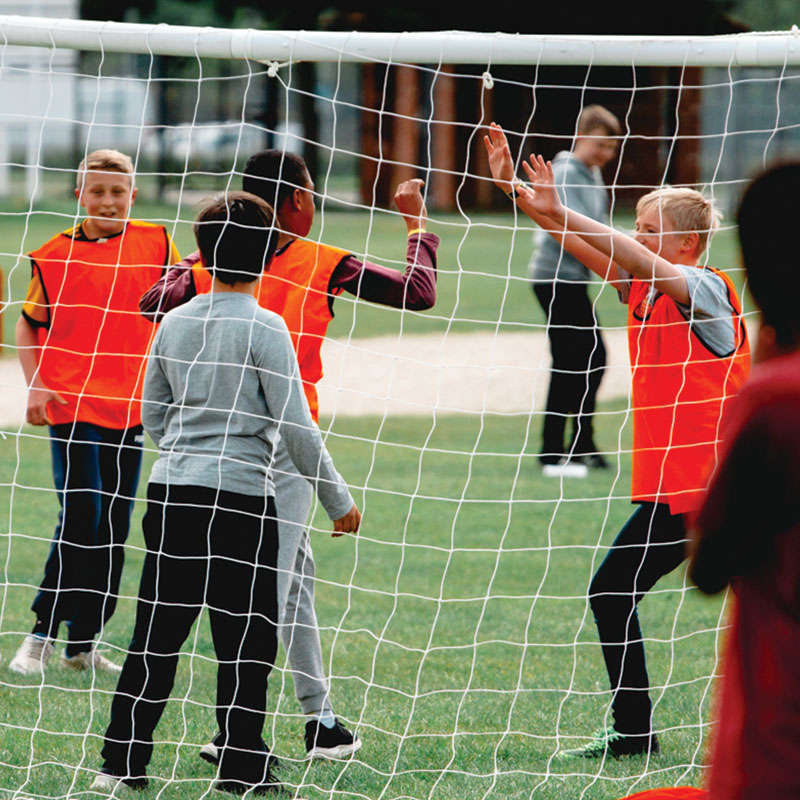 Activities
If sitting still isn't really your thing, don't worry about it! There's football, basketball, volleyball, table tennis and a huge selection of inflatables for you to enjoy. We also have the dodgems making their DTI debut!!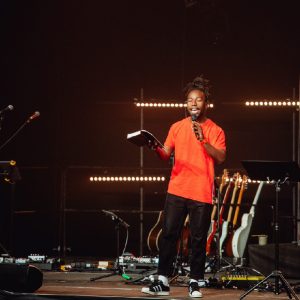 Seminars.
There are seminars throughout the day where you can dive deeper into the topics that interest you. Come prepared with your notebooks, you're going to want to jot this down.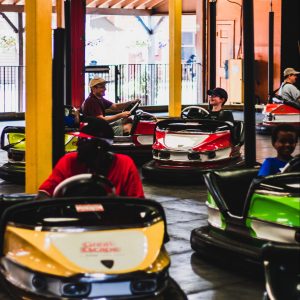 Fairground ride.
You've not read that wrong.We're going to have dodgems! The Station.
Get equipped and find out about some great organisations, or head over to the DTI Hub in the Station, where you can pick up some fresh DTI merch.
WHO'S GOING TO BE THERE?
We've got some great friends joining us for the week, plus loads more to be announced!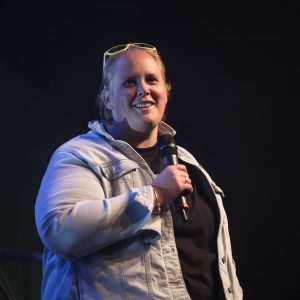 SUSIE ALDRIDGE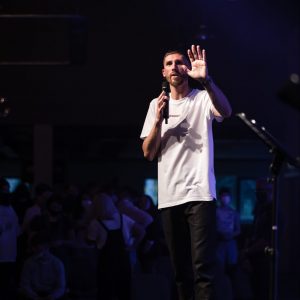 ZEKE RINK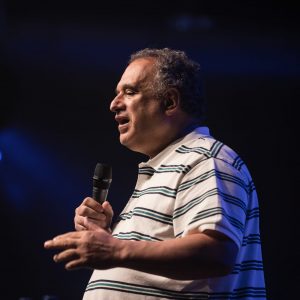 Mike Pilavachi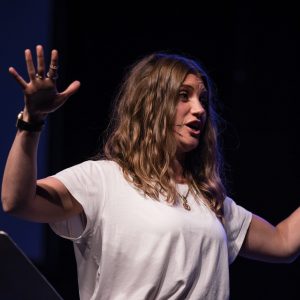 Laura Hancock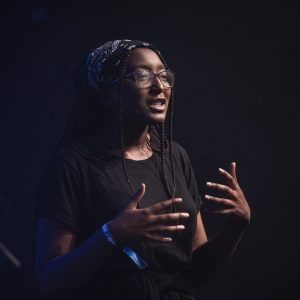 Lara Sokunbi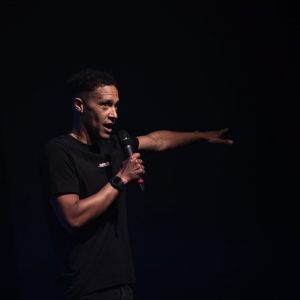 Ben McCalla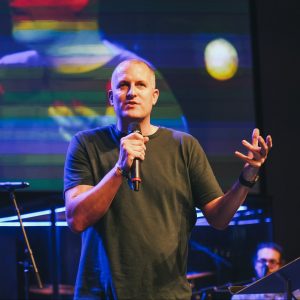 Paul Lowe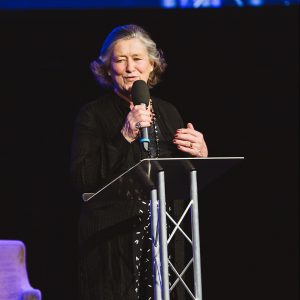 Ele Mumford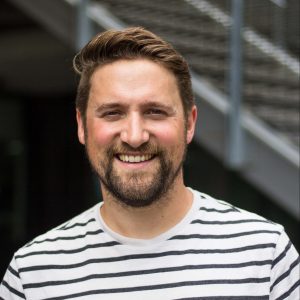 Pete Hughes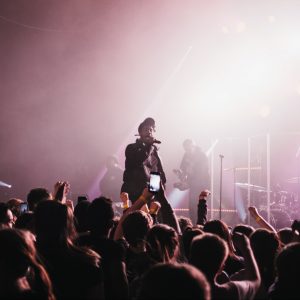 Guvna B + Loads more Seminar Speakers + Music Acts
PROGRAMME
08:30
Café's Open and Fun Run
09:30 - 10:15
Seminars
11:00 - 13:00
Main Meeting
13:00 - 17:00
Inflatables, Cafe's, Sports and the Dodgems!!
14:30 - 16:30
Seminars
19:00 - 21:00
Main Meeting
21:30 - 23:30
Afterhours Programme
"Last year at DTI I met with the Holy Spirit and felt healing in my sore knees, I was just there in worship and felt a burst of energy come through my body. I've never had pain in my knees since."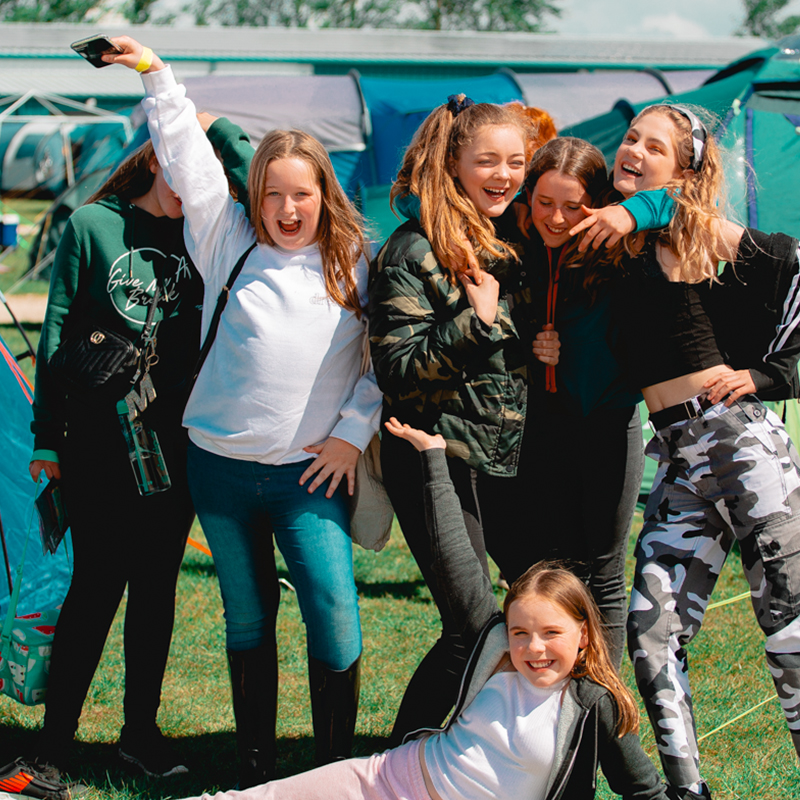 "I brought a small group of young people from our church, I have seen each of them have authentic encounters with Jesus."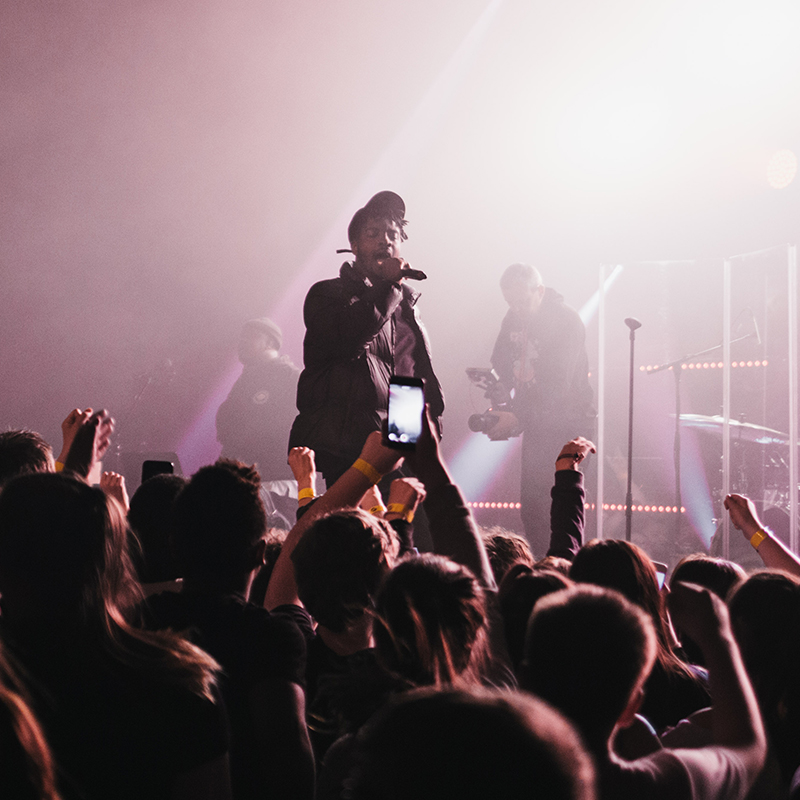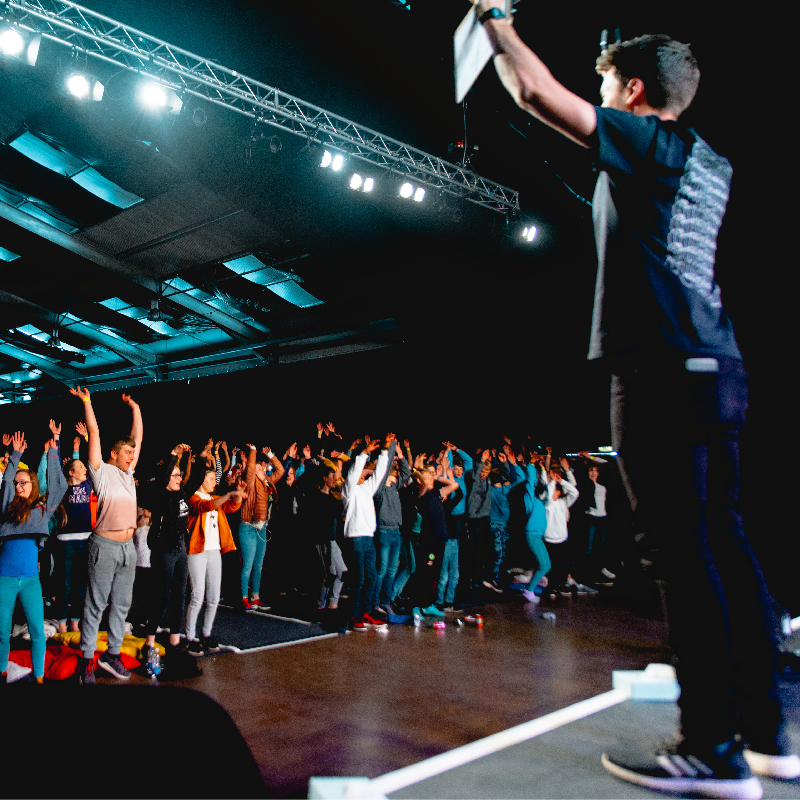 "I ended up giving my life to Jesus and I can't wait to see what He has in store for me"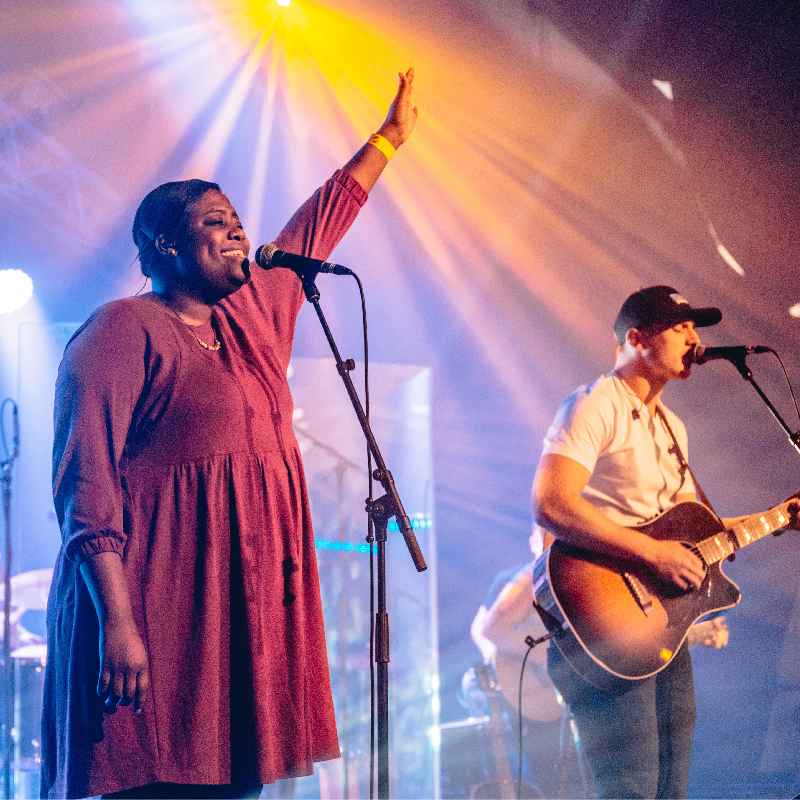 "Our youth group has come away feeling like one big family, Dreaming the Impossible is the highlight of our year"
YOUTH LEADERS
First things first... thank you for everything you do!
We know that the idea of taking your youth group camping probably fills you with all sorts of emotions, so we've done our best to make bringing them to Dreaming the Impossible as simple as we can. Whether that's our easy group bookings system, the packed schedule with something for everyone in your group, or the brilliant kids groups for your little ones, we've taken care of it all.
SEMINARS
Throughout the week, we're going to be diving deeper in to some big topics through seminars.
ACADEMY STREAM
Throughout history God has raised up young leaders who love Jesus and want to fearlessly follow Him, believing that nothing is impossible with God. The 'Academy stream' is for those of you who want to know what it looks like to be a leader in God's Kingdom and are hungry to grow as a disciple of Jesus. The team from Onelife will be running this stream. 
LET'S GO STREAM
The message of Jesus and his kingdom is the best news ever and our job is to spread the word! Problem is…many of us find this hard!  This stream is for those of you who want to grow in boldness and share your faith both in words and action.  LET'S GO!
DNA STREAM
Everyone has their own unique DNA, but what about DTI's DNA?  This stream covers a bunch of things that we value and we long for you guys to take hold of for yourselves.
FIT STREAM
So much of our culture is obsessed with fitness. Looking right, feeling right, being 'FIT' - but what does the bible have to say about being FIT?  At DTI we want to be healthy in every way…healthy bodies, healthy minds, healthy emotions. Let's get FIT together.
YOUTH LEADER STREAM
Calling all youth leaders, these gatherings every morning are for you. We want you to be encouraged, inspired and connected with other youth leaders from all over the UK and beyond. Hosted by some of the DTI team, we will be joined by Mike Pilavachi from Soul Survivor, Neil O'Boyle and Laura Hancock, and Matt Summerfield from Zeo church.  This is a great place to be built up for the day ahead at DTI. 
SEMINAR SPEAKERS
Neil O'Boyle, Laura Hancock, Mike Pilavachi,  Open Doors, Matt Summerfield, Joel Harris, Paul Lowe, Steph Lowe, Ali Martin, David Bennett, Liz Harden, Guvna B, Liz Bewley, Ben Hyett, Beth McNeil, Jon Solway, Pete Hughes, Dot Tyler, Matt Summerfield, Ollie Ryan, Dave Ellis, Ed Earnshaw, Beth McNeil, Jon Solway, Josh Green, Youth Alpha
SERVE ON TEAM
HELP MAKE DTI HAPPEN
It takes 100's of volunteers to make DTI happen, whether that's security, production, host, first aid or many different teams, we'd love you to join the dream team.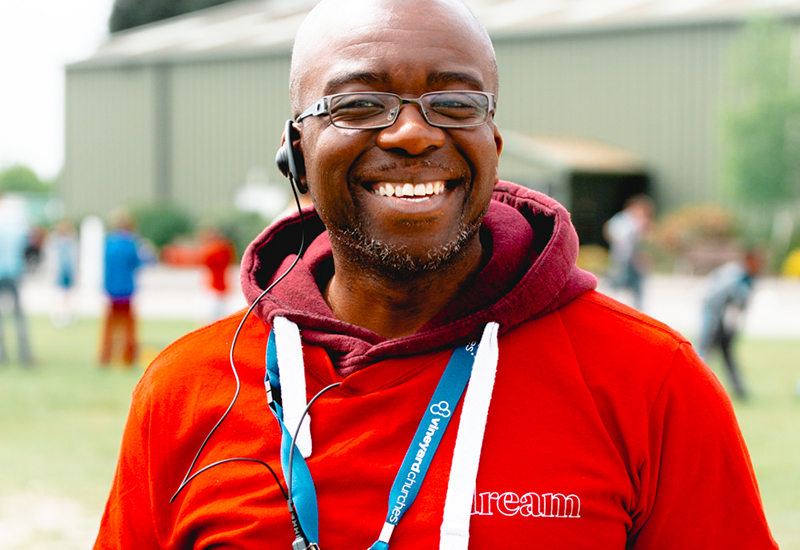 FREQUENTLY ASKED QUESTIONS
1. Who is DTI aimed at / What age do young people have to be to come?
DTI is an event aimed at young people aged 12-18 ,or starting one of the following years at school in September 2022 for those born in August.
England/Wales: Year 8
Scotland: S2
Ireland: Year 9
N Ireland: 2nd Year
All under 18s must be accompanied by a group leader who is over 18.  Each group leader can accompany up to 6 young people.
We do not allow adults who are not with a group of young people to come to DTI alone.
2. Will I get a refund if DTI is cancelled due to Covid or some other reason?
Yes, if DTI is cancelled for any reason, including due to pandemic, we shall reimburse the ticket price to you.
3. Will day tickets be available for the event?
Day tickets will be available to purchase online and at the gate on the day unless the event has sold out. Please check the website and social media to see if day tickets are available to avoid disappointment. Each day visitor will need to be linked to a youth group on site, who have adequate ratios of adults to young people. It is the responsibility of the day ticket holder (or their parent/guardian) to inform the relevant group leader that they will be joining them.
4. Can I serve at DTI?
Yes! Applications are open!
5. Can I buy food onsite?
Yes! We have cafes, food vans and an onsite shop where you will be able to buy drinks, snacks and some essentials. Most youth groups will cater for themselves throughout the week, and there are supermarkets nearby in Stafford if you need to pop out to get more supplies.
6. Can I bring my children if they are younger than 12?
Yes! DTI is first and foremost a youth gathering, however we appreciate the some Youth Leaders and team will need to bring their kids. The Dream Kids team have an action packed schedule for your 0-11's each morning. In the evening there will be a film for the 5-7's and an evening meeting for 8-11's.There are a limited number of Kids tickets available so make sure you book your to avoid missing out.
7. When does DTI start and finish?
DTI begins on 30 July with our first meeting at approx 7pm that evening (time TBC), the site will be open from midday for you to arrive and get your campsite set up. The last evening meeting is on the 3rd August with all our venues closing at 11.30pm. We'd love everyone to stay on site and leave the following morning 04 August. The site needs vacating by 9:30am.
8. Is DTI accessible for young people with additional needs?
Yes! DTI aims to be as inclusive as possible to all young people. We will have BSL and hearing loops in the main meeting, and a team on hand to help young people get the most out of the meetings. We will live stream the meetings into a smaller venue so any young people who would engage more in that environment can still be a part of all that is going on. In order to help our team help your young people, please provide us with as much detail as possible on their ticket and a member of our team will be in contact to see how best we can support them at DTI.