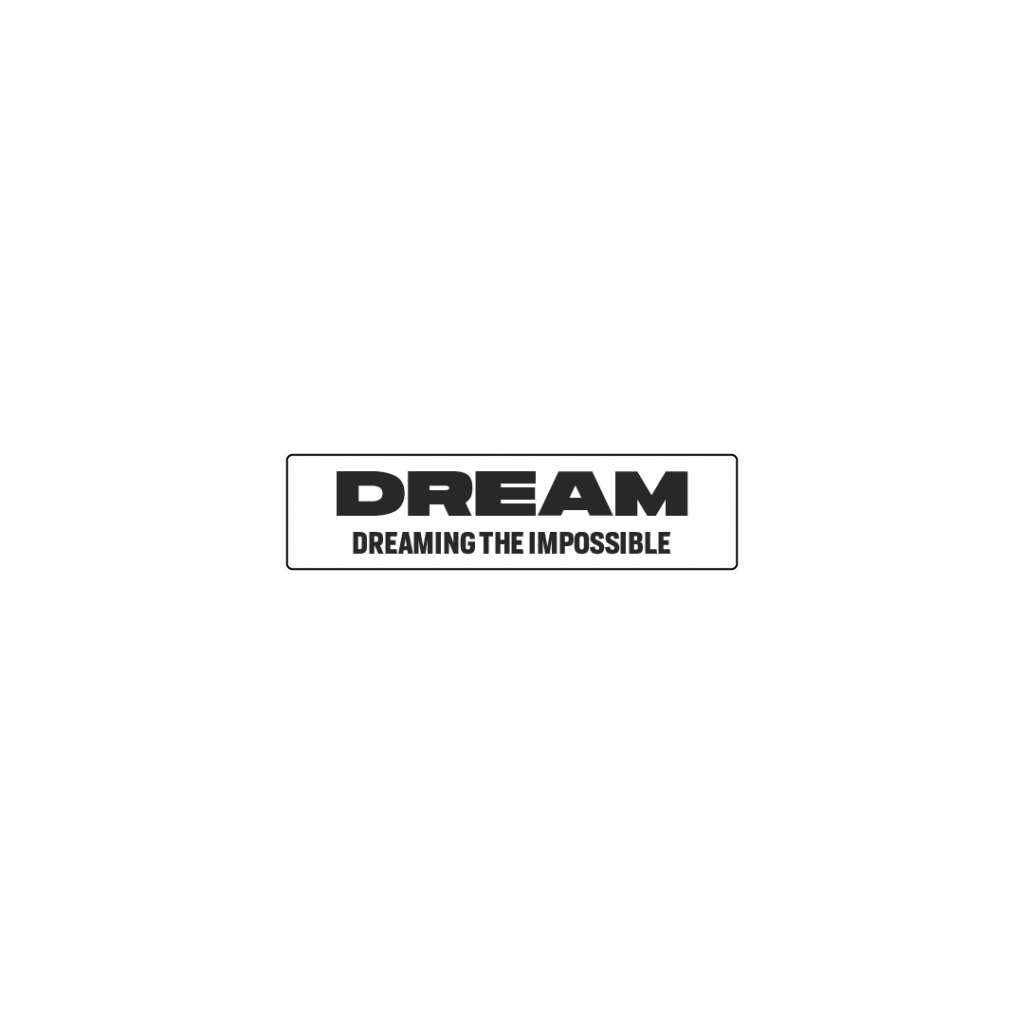 DREAMING THE IMPOSSIBLE
WE'VE MADE IT
We got there. This summer we're hoping to gather together in person in Nottingham, not once, but twice for a celebration like you've not seen before.
We'll be worshipping, dancing our hearts out and lifting Jesus high. There's even rumours of fair ground rides, food vans and more.
We've upgraded the accommodation, wave leaking tents and portaloos goodbye. This year we're staying in Uni Halls, imagine, real showers, real beds and cooked breakfast every morning.
We're so excited to be able to gather physically with you all and are expectant for everything that God's going to do.
This isn't a year to miss!
DTI A // 30 JULY - 02 AUGUST
DTI B // 02 - 05 AUGUST
DTI IS AIMED AT 12 - 18 YEAR OLDS
LIMITED CAPACITY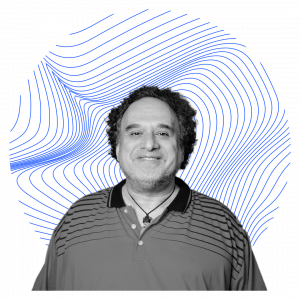 DREAMING THE IMPOSSIBLE IS A DREAM FROM GOD'S HEART,
I'M UTTERLY CONVINCED OF IT
MIKE PILAVACHI // SOUL SURVIVOR
EVENT ONLY
EVENT PASS // INCLUDES AFTERNOON ACTIVITIES
£65
DAY TICKETS
MEETING PASS / NO AFTERNOON ACTIVITIES
EVENING PASS INCLUDES AFTERHOURS
MORNING £10 / EVENING £15
LIMITED CAPACITY // JOIN HUNDREDS OF OTHERS IN NOTTINGHAM THIS SUMMER
FULL WORKS TICKET DEADLINE HAS PASSED
HOW ARE WE KEEEPING EVERYONE SAFE?
DTI 2021 ONLINE
WE WILL BE STREAMING DTI B TO OUR YOUTUBE CHANNEL
MERCH
PRE-ORDERS FOR MERCH ARE LIVE! YOU CAN ORDER NOW TO COLLECT AT THE EVENT OR FOR HOME DELIVERY AFTER DTI.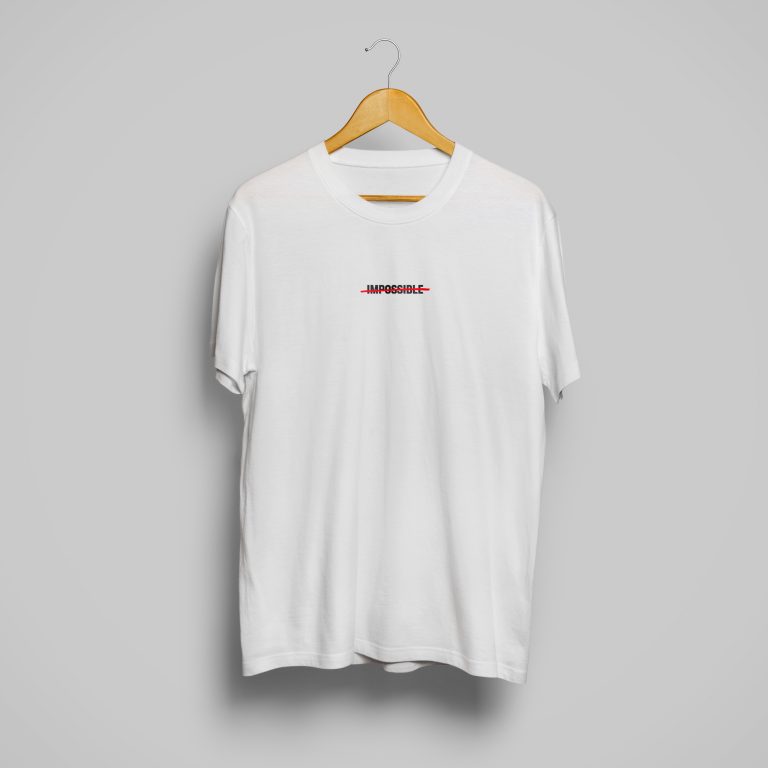 THE VENUE
TRENT VINEYARD, NOTTINGHAM
We've managed to secure Trent Vineyard to host DTI this year. It's a massive warehouse venue, in Nottingham. The auditorium has excellent ventilation and everything we need to make this a DTI to remember. The site has other buildings that we will be using for seminar venues, cafe's and hang out spaces. There's also a big car park which we will be filling with inflatables, food vans and maybe a fair ground ride.
It's right on the tram line so only a quick journey from the Uni Halls or in to town.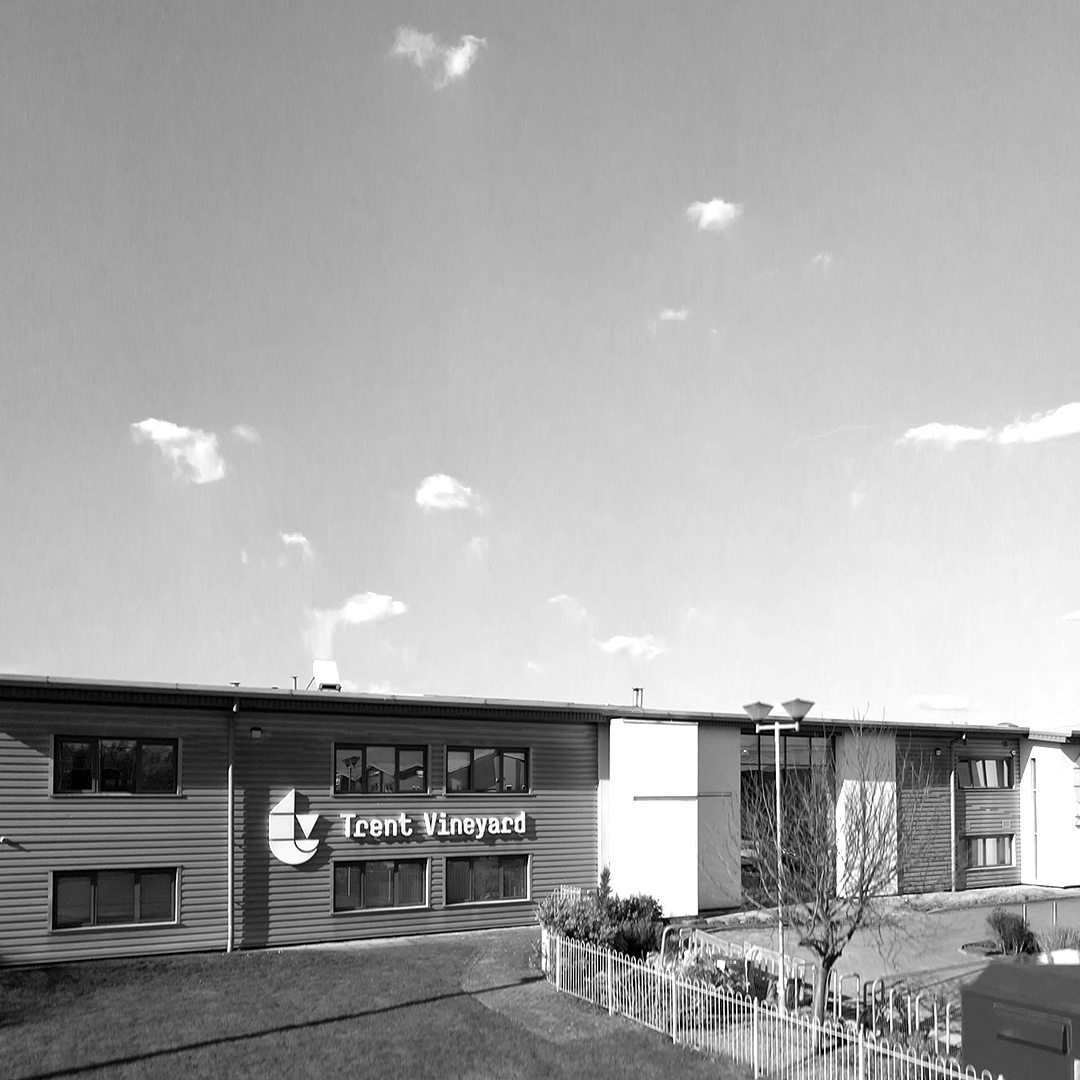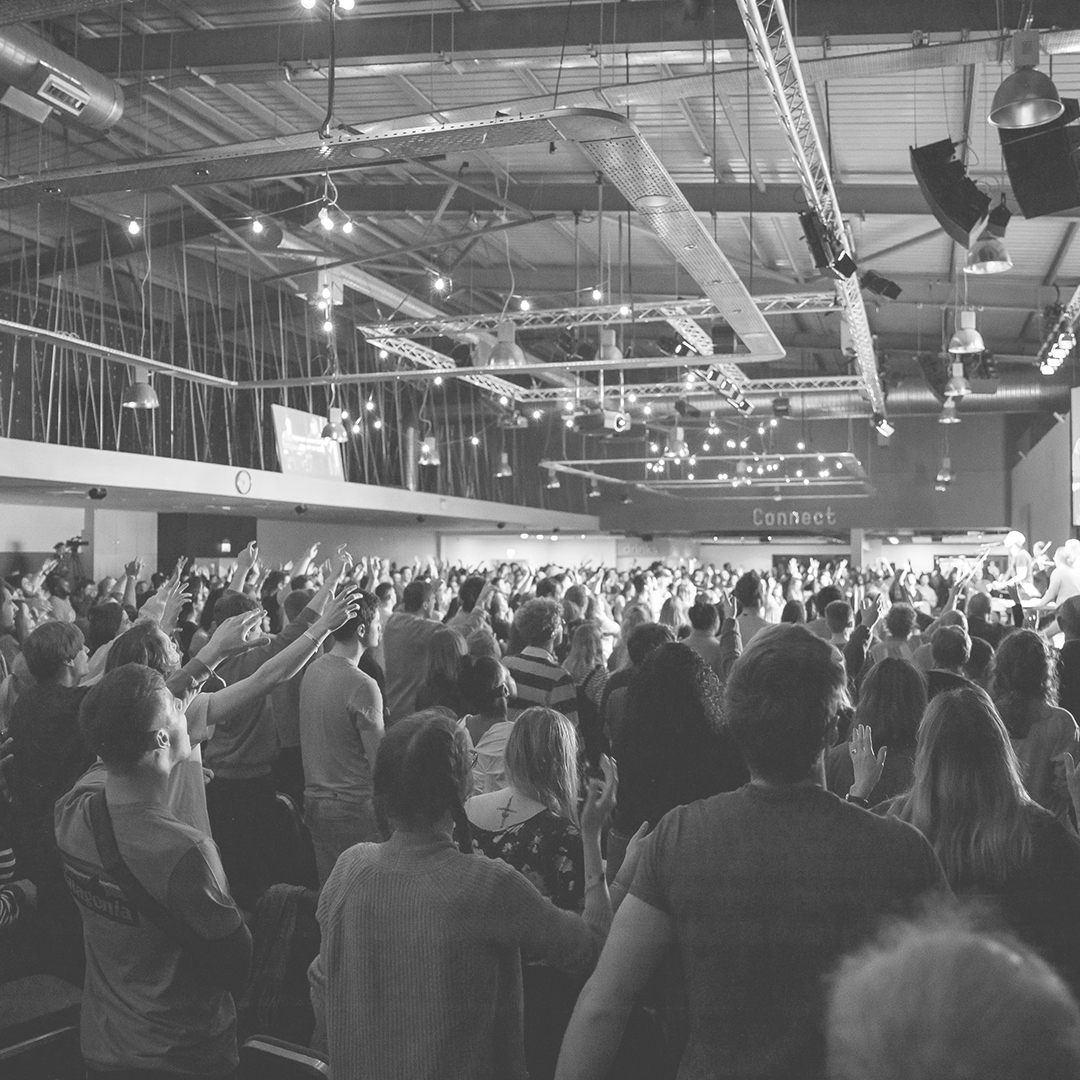 We've upgraded. This year we will be staying in Uni Halls, that means real showers, real beds and cooked breakfast every morning.
We'll be eating together at Trent Vineyard at lunch and dinner time, forget pot noodles or cooking rotas, we've taken care of everything.
The halls are a 5 minute tram ride away from the warehouse, or for the explorer types a 30 minute walk.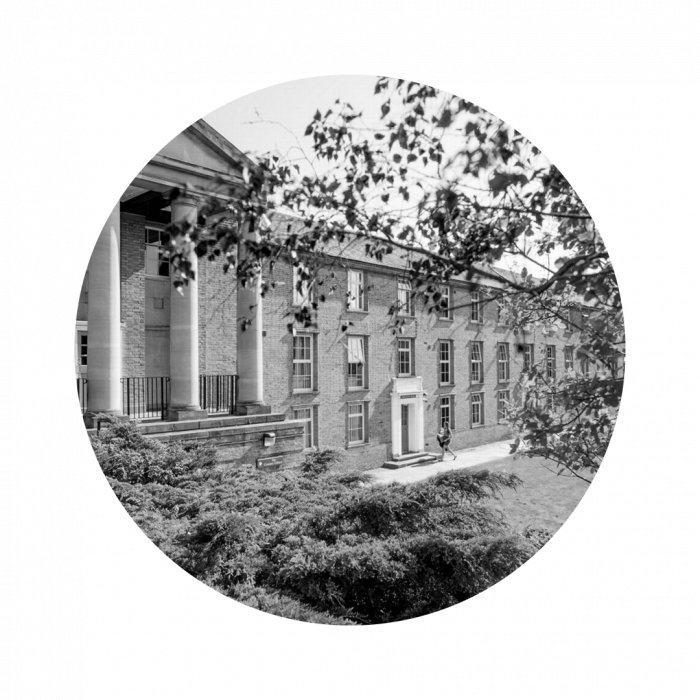 Every morning and evening we'll come together to worship God, hear some great teaching from the bible and spend loads of time learning how to pray for each other and hanging out in God's presence.
ACTIVITIES AND AFTERHOURS
YOUTH LEADERS
Firstly, you are amazing, we love you!
Secondly, we've created a youth leaders handbook with everything you need to know about bringing your group to DTI, feel free to check it out!
JOIN THE DREAM TEAM
It takes an army of volunteers to make the dream a reality. If you're up for serving at DTI this summer, you can find out more and apply at the link below!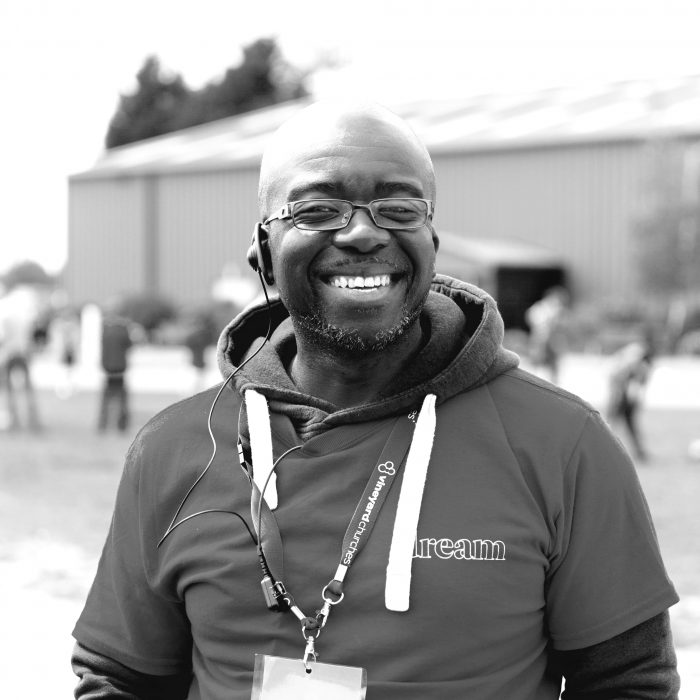 FAQ
I HAVE BOUGHT A TICKET FOR 2021 ALREADY CAN I USE THIS AT THIS NEW VENUE?
Unfortunately, no you can't – the good news is you can transfer this ticket to 2022 and we can do that for you. Or you can get a refund and use the refund to then buy your new ticket! You just need to let us know by clicking this link https://www.surveymonkey.co.uk/r/TLLMWLJ
WILL DAY TICKETS BE AVAILABLE?
Restrictions and capacity allowing, we may release day tickets closer to the event. We will announce these on our website and via social media if they are released.
I LIVE LOCALLY, CAN I JUST GET AN EVENT PASS?
Yes! There is the option to just buy an event pass. You will have to organise your own food. On the day you will be able to buy lunch for £4 from us and dinner for £6, or you could bring a packed lunch or head off-site for dinner.  Please note, young people will only be able to leave the site with their youth leader.  Youth leaders are responsible for their group for the duration of DTI.
CAN TICKETS BE CANCELLED?
If you cancel your ticket up to and including June 30th, we will give you a full refund minus 2% booking fee. You will need to get in contact with us to request this. Tickets can also be transferred to another person up until the actual start of DTI, free of charge.
WHAT DOES THE TICKET COVER?
There are a few ticket options:
"Full works ticket" - this includes bed, breakfast, lunch and dinner and entry to DTI and all meetings, seminars, entertainment etc.
"Part works ticket" – this includes this includes bed, breakfast, entry to DTI and all meetings, seminars, entertainment etc. You will need to purchase your meals separately on or off site with this ticket.
"Event Pass" – this includes entry to DTI and all meetings, seminars, entertainment etc. You will need to purchase your meals separately on or off site with this ticket. No accommodation is included with this ticket.
Please see the early bird offers below:
| | | |
| --- | --- | --- |
| | Purchased by May 31st Feb 2021 | Full cost  - tickets can be purchased until Thursday 29th July |
| Adult 18+ Full Works | £145 | £155 |
| 12-18's Full Works  | £145 | £155 |
| Kids 0-11 Full Works | £35 | £35 |
| Adult 18+ Part Works | £130 | £140 |
| 12-18's Part Works  | £130 | £140 |
| Kids 0-11 Part Works | £20 | £20 |
| Adult 18+ Event Pass | £55 | £65 |
| 12-18's Event Pass  | £55 | £65 |
| Kids 0-11 Event Pass | £10 | £10 |
CAN I SERVE ON TEAM?
Yes! We would love to have you come and join our dream team! You can find out more about which teams you can join and apply by clicking on the booking link.
You will be expected to serve throughout the whole of DTI (either A or B) and will serve a maximum of 8 hours a day. Your ticket will include all meals and some snacks to keep you fuelled whilst you serve!  We are hoping that lots of our team will be able to find someone to stay with in Nottingham, but please do indicate on your application form if you need any help with this.  If you want to stay at the university, you are welcome to do so, but it will cost £93 for 3 nights.
WHAT TEAMS CAN I SERVE ON?
You will have a choice of serving at either DTI A (30th July- 2nd August) or DTI B (2nd-5th August)
Each team will be serving for 8 hours per day, on a shift pattern. Teams may start from as early  08:30 and finish as late as 23:00. We will send you more information in the coming weeks.
Here are all of the teams that we have available for you to serve on at DTI this summer.
Cafe Team
The Cafes at DTI will be an amazing place for young people to hang out, eat, drink, and build community. The cafe team will serve the young people and their leaders, keep things clean and help create a fun welcoming atmosphere. If you have barista experience that is great, but if not don't worry, we will give you any training that you need.
Car Park Team
The car parking team will be on hand throughout the day to welcome delegates to Trent and  ensure the safety of vehicles arriving on site. They will be helping with deliveries arriving on site and also ensuring the safety of young people outside at DTI. 
Chat Team
The chat room is a space where young people can come and talk about anything that's on their mind. Things often come up through the talks and ministry times and we want to provide a safe space where they can talk about how they feel, ask questions about things they don't understand and receive prayer.
A DBS certificate is required for this team.
Connect Team
As there are so many young people on site at DTI, we meet some vulnerable young people who arrive with ongoing problems, or who respond  in meetings and times of ministry with complex issues that require further help. Youth will be referred if something has been disclosed that needs further action or support.
As a member of the Connect team, you will be responsible for following our safeguarding procedures when dealing with issues of child protection and abuse that may come to light at any stage during the events, and keeping detailed, confidential records or these conversations, You'll also be on hand to give advice to together team leaders, delegates and youth leaders on the matters of child protection and abuse.
You should ideally be in a profession such as social work or counselling/psychology. You should be experienced, professional and capable of dealing with complex and difficult situations in a sensitive and confidential manner, and able to produce appropriate documentation.
A DBS certificate is required for this team.
Campus Host Team
Many of the youth groups attending DTI will be staying at the University of Nottingham in the halls of residence. The campus host team will be around on campus each morning and evening to assist youth leaders, chat with the young people, and answer any questions and point them in the right direction for the tram and their accommodation! This team would be great for someone who knows Nottingham well.
Trent Host Team
The Host Team will be on hand throughout DTI, in the main sessions, seminars and activities to ensure the safety of all on site. The host team will be responsible for stewarding fire escapes, checking wristbands, and being a point person during the meeting for any questions or problems.
Dream Kids Team
Whilst DTI is aimed at young people, we long for 0-11s to meet and encounter Jesus. Youth Leaders are invited to bring their children with them to DTI. The DTI kids team will be responsible for creating a fun, accessible environment for the kids to worship, learn about the Bible, experience the power and presence of the Holy Spirit and explore what it looks like to be sold out for Jesus.
A DBS certificate is required for this team
Equip Team
At DTI we will always make lots of space in our meetings for young people to meet with Jeusu and encounter the Holy Spirit. Our heart is that all young people and youth leaders are equipped to pray for each other because we believe that everyone gets to play. We also recognise the need for a team who are experienced in ministering in the power of the Holy Spirit to come alongside and assist where needed. The Equip Team will be on hand to assist with ministry in main meetings and some sears throughout DTI.
A DBS certificate is required for this team
Link
We are passionate about every single young person that comes to DTI regardless of their faith background. The Link Team will be walking the site during the main meetings and connecting with young people who may not want to attend or engage with the meetings. The Link Team will have many opportunities to chat, share Jesus and pray with the young people they met.
A DBS certificate is required for this team
Setup and Setdown Team
The Dream Team needs you! This is a crucial role as setting up for DTI is going to take an army of volunteers. You will need to be around on Thursday 29th July and Friday the 30th July for Setup. Set down will be happening on Thursday 5th August from 13:00. This team would be great for people in and around Nottingham who can lend a helping hand for a couple of days.
Sports
At DTI we love sports and know that many people do too. This Team will require you to be passionate about various sports and activities like: football, basketball, inflatables. The Sports Team will be on hand throughout DTI to umpire, referee and oversee a range of sports and activities.
You will need to be energetic and although you don't need to be an expert, you do need to enjoy sports. You will also find yourself chatting to the youth and making sure health and safety procedures are kept to.
First Aid Team
Our First Aid Team are here to provide cover throughout the event. If you hold the minimum qualification of a First Aid at Work Certificate or have higher qualifications then we would love to hear from you. You will spend your time divided between the main meetings, responding to incidents across the site and working in the medical centre. You will be expected to work 8 hours a day but if you are in the medical profession and need to alter these hours please do get in touch and let us know what you could do.
Documented evidence of your certificate/qualification must be given to DTI before the event.A DBS certificate with DTI is required for this team.
CAN I BOOK ON EVEN IF MY YOUTH GROUP ISNT COMING?
Every young person aged 12-18 needs to come to DTI with a responsible adult (youth leader). You are not allowed to book without a group code which is given to you by your youth leader
WHAT AGE DOES DTI CATER FOR?
DTI plans all of its content for 12-18 yr olds. However, we recognise that some youth groups include 11 years olds and so if you think it is appropriate to bring them, they are welcome.  They will need to purchase a youth ticket.
All youth need to be under the age of 19 by 01.09.21.  Any adults over this age will either need to be at DTI in a youth leader capacity or as part of our Dream Team.
HOW MANY YOUTH LEADERS DO I NEED TO BRING WITH MY YOUTH GROUP?
We have a strict safeguarding policy that says every youth group needs 1 adult to every 6 young people aged 12-18 that are booked on.
WHAT IS TRENT VINEYARD VENUE?
Trent Vineyard is a large custom-built warehouse which has great ventilation, facilities and car parking a couple of miles from Nottingham City Centre. It is one of the largest auditoriums in the East Midlands and is easily accessible from the M1 motorway. It is home to Trent Vineyard Church which is part of Vineyard Churches UK & Ireland and is led by John & Debby Wright.
WHERE WILL WE BE SLEEPING?
If you have purchased a "full" or "part works" ticket then you will be staying in halls on the University of Nottingham campus. Each room has a bed and has access to a shared bathroom. Bed linen and towels are provided with the room together with a fridge, tea and coffee making facilities. If you do not want to stay at this accommodation, then please make your own provision.
WHERE SHOULD WE GO WHEN WE ARRIVE?
If you have purchased a "full works ticket" then you need to check-in at the accommodation first at the University (we will send more details nearer the time).  Check in is from 3pm. Dinner will be served at Trent Vineyard between 5-6:30pm.
If you are not staying at the University, then please arrive at Trent Vineyard from 6pm to register. The main session will start at 7 pm
I AM A YOUTH LEADER CAN I BRING MY YOUNG CHILDREN?
We want to do our best to facilitate all youth leaders to be able to come and we recognise that some of you will need to bring under 12s with you.  Dream Kids will run during the main morning meetings.  Youth leaders are welcome to bring their under 12s in the evening, but please bear in mind that the sessions will be aimed at 12+. During this meeting, there will be a designated space for you to use with a live stream for any children who are finding it difficult to settle in the main auditorium.
The tickets will cost for 5-11yrs (0-4 yrs are free):
Full works £35 - staying at the University and all food provided
Part works £20 – staying B&B at the University
Event Pass £10 – Access to the event only.
If you choose a full/part works ticket, you will need to bring travel cots, blow up mattresses and linen for your children. Each bedroom can only accommodate one adult as the beds are ¾ double size but they can accommodate a child in the bed with you if are happy with that! Breakfast is free for your children as it is a help yourself breakfast – providing you can pile your plate up high then there will be more than enough for you and your child to share!
HOW FAR AWAY IS THE ACCOMODATION AWAY FROM THE DTI VENUE?
The accommodation is max a 30 min walk away or a 10 min tram ride away. The tram can be alighted on Lenton Lane – 3 mins walk from DTI venue and the stop for the Uni leave you with about a 5-10 min walk through the campus.
You can park your vehicle at the University free of charge and you should not have to use it for the duration at DTI!
We are working on getting you and your group a great tram deal for unlimited travel throughout the event and we will give you more info on this as we get it. These can be purchased as "extras" during the next few months.
WILL MY YOUTH GROUP BE TOGETHER IN THE UNI ACCOMODATION?
Yes! We will be allocating which accommodation block you are in so that we can keep you with your group. The rooms are fairly large and can accommodate an extra mattress should some of your youth want to share with a friend if they are anxious about staying in a room on their own. They will of course still purchase an accommodation ticket but they can move their mattress into another room together with the linen. The university are happy for young people to do this, but please make sure it is compliant with your safeguarding policy.
ARE MY YOUTH ALLOWED TO MOVE FROM VENUE TO ACCOMODATION ON THEIR OWN?
Group leaders are responsible for their young people at ALL times – both whilst on site at Trent Vineyard, at the accommodation and anywhere else!  Young people will only be able to leave the DTI venue with a leader during the day and evening. We will have the gate/exit patrolled by the DTI team and so any young person leaving the venue without an adult will be questioned.  As part of your risk assessment you will need to implement your own rules and guidance for your group to adhere to regarding how much freedom you want them to have at the accommodation.
IS THERE ANYWHERE FOR MY YOUTH TO CHAT AND HANGOUT AT THE DTI VENUE?
Yes! To minimise transmission ALL youth groups will be going off site during the afternoon to their pre booked activities (crazy golf, laser tag, bowling, high ropes, treasure hunt, Big Serve etc).
During meal times young people will be able to hang out at the DTI venue with their friends under our giant side less big top! They will also be able to buy merch and extra food and drinks from our café.  After the evening meeting, young people will be able to play sport, join in with the afterhours programme or head to late night worship.
WHAT SUPPORT IS THERE FOR NEURODIVERSE YOUTH?
WHAT TIME IS REGISTRATION?
Registration opens at 6pm. DTI starts at 7pm
FOOD
IF WE HAVE PURCHASED MEAL TICKETS, WHAT TIMES ARE MEALTIMES?
If you are staying at the Uni then breakfast will be served between 07:30-09:00 and it will be up to you and your youth group to decide what time you would like to meet for breakfast.
Lunch will be served at 12:00-13:00 at Trent Vineyard
Evening meal will be served at 17:00-18:30 at Trent Vineyard
The breakfast is a full English breakfast with a choice of cereals, toast and a cooked breakfast.
Lunch will be sandwich meal deals which will include a bag of crisps, snack, fruit and a drink
Evening meals will be takeaway style from food vans.
We will do our utmost to cater for your dietary requirements. Please make these clear when booking your ticket.
CAFÉS
We will have several cafes and outlets for delegates to be able to purchase drinks, snacks, ice-creams, sweets, fruit.
WHAT ABOUT COVID?
We are hoping and praying that the restrictions ease as planned and our DTI dream can become a reality.  We will continue to work within government guidelines and will prioritise the safety of everyone at this event each step of the way.  If at any point this event cannot go forward, either because the restrictions do not allow, we are advised to not meet in this way, or because we believe cancelling this event would be the best decision for DTI, we will of course refund your money in full.
Update 16.7.21.  If you would like to read our most up to date info about what we're doing to keep DTI safe and minimise transmission, please click here
WHAT HAPPENS IF SOMEONE IN OUR GROUP TESTS POSITIVE FOR COVID-19 WITHIN 10 DAYS BEFORE DTI?
WHAT HAPPENS IF THE GUIDELINES WHERE WE LIVE CHANGE AND WE CANNOT TRAVEL AND WE HAVE ALREADY PURCHASED A TICKET?